It's true that with every passing day, more and more options are available for marketing, for website design, for advertising, and for patient communication and care.
That inherently makes it overwhelming to know what your doctor website design should do for your practice and how it should be designed.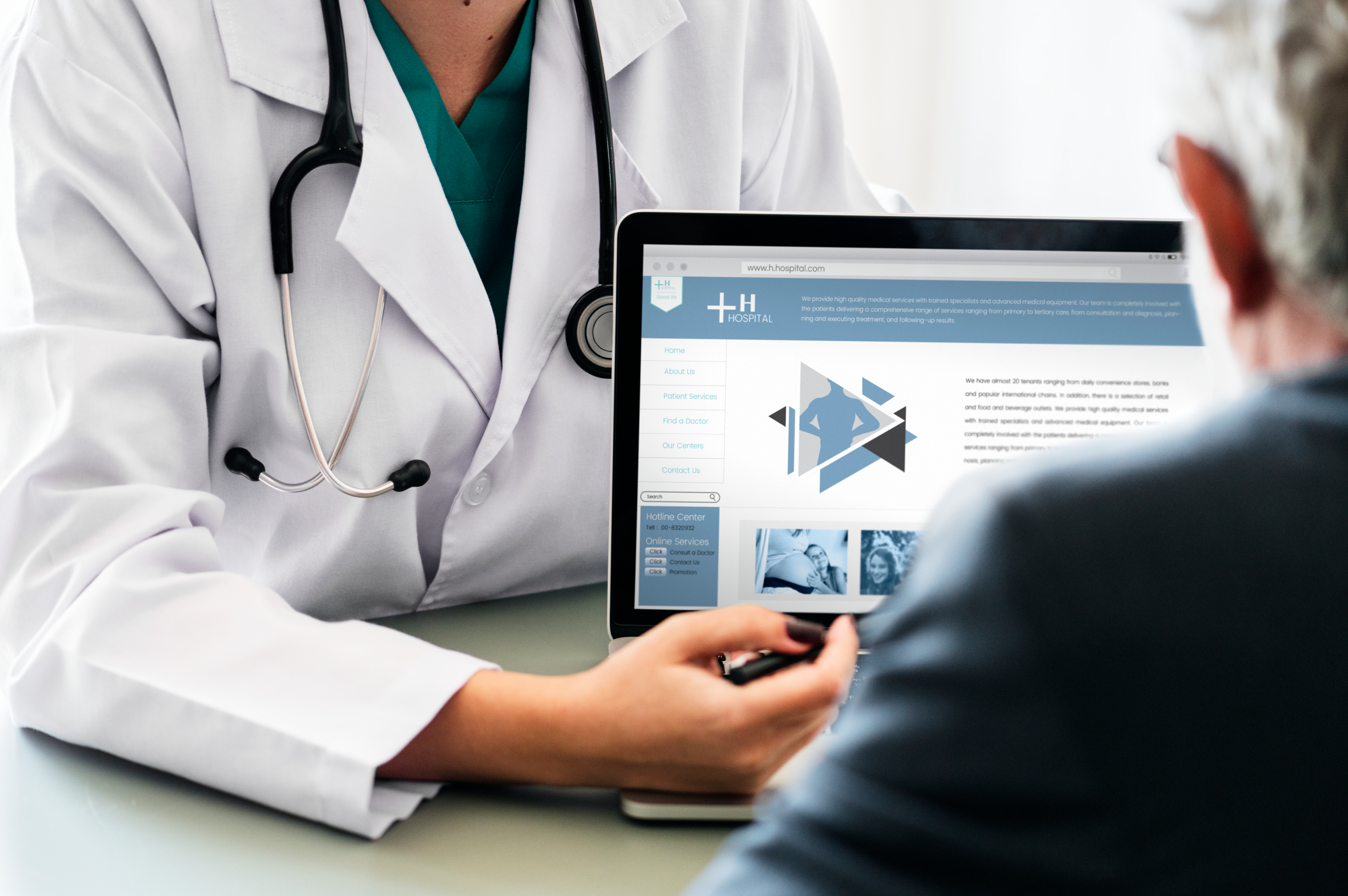 As a practice owner or manager, you probably ask yourself:
How do I make my practice stand out from other doctors, other medical practices and other medical professionals' websites?
Do I need a professional designer?
Is my site communicating the right message?
Should my site focus on the doctors themselves
What design elements should the site contain?
What should the color scheme be?
Do I have a clean design?
Does the site need all the information on my practice?
Do I need to feature all the new procedures we offer?
Do I need to have a blog? If so should it be about our practice or about medical research and medical news?
What helpful resources should the site contain?
Should it focuse on new patients or existing patients?
AND…the biggest question…when people search online, how can I make sure my site is at the top of the search rankings?
In reality, the reason all of the questions are going through your mind is because you aren't clear on your objective.
In order to determine what your website design should focus on, identify what your end goal is.
Is it to get more patients? Is it to attract more attention as a thought leader? Is it to promote medical journals and get more subscribers? Is it serving as a tool to keep existing patients up to date? First, identify your goal, and all the content will then follow. Without a goal, websites fail.
Once you have identified your goal, then it's time to start thinking about how you want the website to look and feel.
What colors or logos should be used? What font will be used for text? Should there be interactive elements such as polls or surveys? Will the content include videos, pictures, and other visuals? These are all important questions to consider when designing the best website design for doctors everywhere.
When trying to figure colors out, it's important to think about the following things:
How do the colors we use reflect our company's mission and values?
Are there any colors that should be avoided when selecting a brand color palette?
Which colors will help to create an engaging user experience on our website?
What is the ideal ratio of primary, secondary, and accent colors for our brand?
When trying to think about the look and feel, think about what your audience wants, not what you think would be "cool."
There are plenty of online resources to find out what your doctor website target audience likes to see. Also, look at what other physicians or competitors are doing.
Don't copy them, but if the number one competitor or other top websites are using fact sheets, surveys, videos, or infographics surrounding their services, focus on what resonates with the audience.
Remember, it's about the patient and what they want, not what the doctors want, that will drive people to your site and ultimately to your business.
Build your site feel and look based upon what your audience wants.
If you can brainstorm and come up with a unique feature, that doesn't hurt at all! If you start seeing your competitors copying your unique feature, then you know you're on to something. Remember, it is all about the patient.
The next step is to determine what content will be included on the website and how it will be organized.
What pages do you want to include? What type of information should each page contain? How can this content be structured for maximum effectiveness? These are all questions that must be answered in order to create a successful website design.
Keep in mind, in step one we are talking about what site will look and feel like and what the content will be published as.
If you are just getting started, you can build your content by publishing information about your clinic, and then creating a blog where you are sharing content.
It can be content that your doctors write, or share various public health topics in healthcare news, create blog posts about your services and what various treatment options are, share new publications from journals (like New England Journal of Medicine etc).
Keep in mind that you need permission though to share full text articles, share other peer reviewed papers, and/or share testimonials about successful patient care.
Finally, it's important to consider how the website will be maintained and updated.
Who will be in charge of maintaining the content? Does the website need frequent updates or can it remain static for long periods of time? These are all practical considerations that must be taken into account when designing a medical website.
So let's dive in to this next section assuming that your goal is to grow your practice.
It's a common belief and practice among healthcare professionals that a website promoting a clinic's doctors and services will automatically attract new patients.
It is a huge mistake to think that just having a website will attract new patients or that website design alone will attract them.
All of the previous steps are important to building a the foundation of your site, however you need to make sure that your site meets all of these requirements as well, most of which we reviewed earlier.
Make sure that your site contains these elements, at a minimum, and then you'll be ready to move to the next section and learn how to then promote your site so that it stands out from other doctor websites.
The Website and content should follow these guidelines, at a minimum
The content should be engaging and up to date.
The images should be clear, high quality, and aesthetically pleasing.
The colors used should be consistent with your brand identity.
Navigation should be intuitive and easy to use so that visitors can quickly find what they're looking for.
There should be contact information readily available so that visitors can easily reach out to your team.
There should be a blog where you are regularly publishing content related to your services, treatments and industry updates.
The website should have an opt in form for email sign ups to build your email list.
The website should include social media links so visitors can stay connected to you on their favorite platforms.
It should also include links to any reviews, testimonials or success stories that you have received so visitors know they can trust your practice.
It should contain information pertinent to your practice, like insurance carriers you accept, human services or solutions you provide, references to national institutes that you are part of, medical information that is relevant to your practice, and a process that makes it easy for patients to gather medical information.
The website should be mobile friendly and accessible across all devices.
10 best practices for to promote the website you've created for your medical practice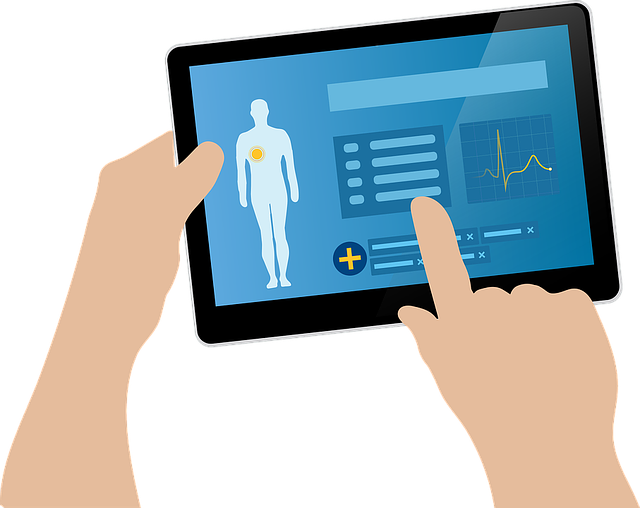 Now that you have a great website, that meets the requirements outlined above, it's time to start promoting it so you can grow your practice.
Here are 5 ways to get started:
Write blog posts and articles related to your services and industry topics
Leverage social media (i.e., Facebook, Instagram, Twitter) to share content from the website and promote special offers
Leverage online directories such as Yelp or Google My Business
Create email campaigns that link back to your website
Use pay-per-click advertising (PPC) on Google and other search engines
By following the above steps, you can make sure that your website is being promoted appropriately and start to see growth in your practice.
Below we break down each of those 5 steps:
How to write blog posts and articles related to your services and industry topics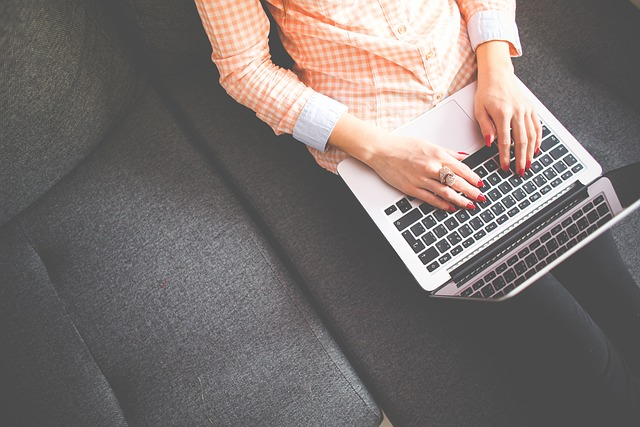 Writing blog posts and articles related to your services and industry topics can be a great way to promote your website and grow your practice.
The key to successful blogging is finding the right topics to write about, creating content that is engaging and informative, and optimizing the posts for search engine visibility.
The first step in creating effective blog posts is choosing the right topics. To find these topics, start by researching common keywords related to your services or industry on Google or other keyword research sites and tools.
Once you have identified relevant keywords, use them as the basis of your blog post titles and content ideas. You should also consider any questions customers may have about your services or industry and use these as potential topics too.
When it comes to writing the content of your blog post, make sure it is engaging, informative, and comprehensive. Start by introducing the topic you're discussing in an interesting way that will grab readers' attention right away.
Then go into detail about why this topic matters to your target audience, using examples where necessary for clarity.
Finally, include a call-to-action at the end to encourage readers to take action such as visiting a page on your website or signing up for an email list.
Once you have written the blog post, make sure it is optimized for search engines by including relevant keywords throughout without stuffing them in unnaturally. Additionally, add internal links from other pages on your website where appropriate in order to further boost SEO rankings.
You should also include social sharing buttons so readers can easily share the post with their networks if they like it which can help increase visibility as well.
Finally, once you publish the blog post promote it through various channels such as social media platforms, email campaigns, online directories relevant newsletters etc., in order to reach a wider audience and drive more traffic back to your website.
By following these steps when writing blog posts related to your services and industry topics you can ensure that they are engaging enough for readers while being optimised correctly for search engine visibility so that more people can find it in their searches – which will ultimately help grow your practice!
How to Leverage social media (i.e., Facebook, Instagram, Twitter) to share content from the website and promote special offers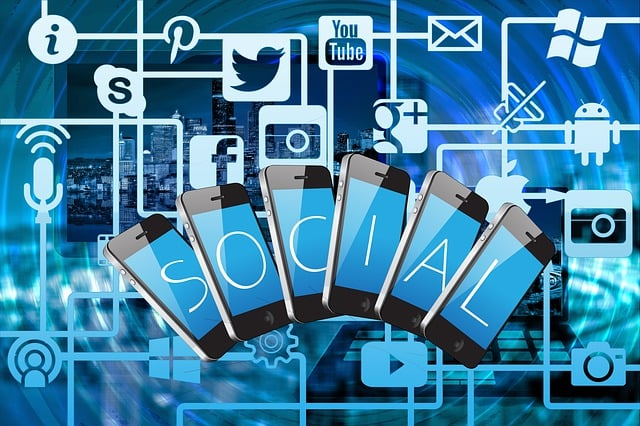 Leveraging social media to share content from your website and promote special offers is an effective way of boosting visibility, driving traffic back to the site, and ultimately growing your practice.
To ensure success when utilizing these platforms for promotional purposes start by creating a profile on each platform that reflects the brand identity you wish to portray.
Then create compelling posts with visuals such as photos or videos related to services offered, along with catchy captions/headlines tailored towards target audiences' interests in order capture their attention right away.
You should also make sure there are relevant links included within posts so viewers can be directed straight onto specific pages of your website where they could take further action like signing up for newsletters etc..
Additionally include hashtags which users may search through when looking out specifically for topics pertaining them – this will help expand reach even more! Finally experiment different post types & timings until you find what works best – then keep track of analytics & adjust accordingly moving forward
In conclusion leveraging social networks strategically is key if wanting achieve maximum results from promotions efforts taken online – good luck!
How to leverage online directories such as Yelp or Google My Business
Online directories such as Yelp and Google My Business are powerful tools for businesses looking to leverage their online presence. These directories are designed to provide users with information about local businesses, including contact information, business hours, and even access to customer reviews.
By optimizing your presence on these directories, you can increase your visibility to potential customers and drive more traffic to your website.
Once you've claimed your business listing, it's time to optimize it for search engines. This involves adding relevant keywords to your business description, selecting the most appropriate categories for your business, and ensuring that your business is listed in the correct location.
This will help your business appear higher in search results when people search for businesses in your area.
One of the most important aspects of leveraging online directories is managing your customer reviews.
Positive reviews can help build trust with potential customers and drive more business to your website.
Negative reviews, on the other hand, can have the opposite effect. It's important to respond to both positive and negative reviews in a professional manner, thanking customers for their feedback and addressing any concerns they may have.
You can also participate in a discussion board and promote your website and directory links there as well. You can search for topics or boards that have similar articles to those that you or clients are interested in.
How to create email campaigns that link back to your website:
In addition to promoting your services and sharing valuable information with your subscribers, email campaigns can also be used to nurture leads and build relationships with potential customers.
By creating automated email sequences that target specific segments of your audience based on their behavior and interests, you can provide them with personalized content and encourage them to take action on your website.
It's important to continually test and optimize your email campaigns to ensure that they are driving results for your business.
You can also use email marketing to stay top-of-mind with existing customers and encourage repeat business. By sending newsletters and promotional emails to your subscriber list, you can provide them with updates on your services, share valuable tips and resources, and promote special offers or discounts.
It's important to segment your email list based on customer behavior and preferences to ensure that your emails are relevant and engaging.
How to use pay-per-click advertising (PPC) on Google and other search engines:
In addition to creating targeted ads that appear at the top of search engine results pages, PPC advertising can also be used to retarget customers who have previously visited your website.
By setting up retargeting campaigns that display ads to users who have previously interacted with your website, you can increase the likelihood that they will return and take action. It's important to create personalized ads that are relevant to the user's previous behavior, and to continually test and optimize your campaigns for maximum ROI.
You can also use PPC advertising to promote your services on social media platforms such as Facebook and LinkedIn. By creating targeted ads that appear in users' newsfeeds, you can reach a wider audience and drive more traffic to your website.
It's important to choose the right targeting criteria based on your audience's demographics, interests, and behavior, and to create compelling ad copy and imagery that captures their attention.
There are obviously hundreds of strategies and techniques to try, but this should provide an ample set of guidelines for you to get started.
If you're looking for advice and would like a FREE marketing audit, book a free strategy call with us today and we can help pinpoint the areas that you can improve immediately. Just click here to book a call: http://www.cimagrowth.com/